Additional Resource
Presentation by General Iroth Sonny, Commander of the Indonesian Cyber and Crypto Center – Download PDF
Australian Eastern Standard Time (AEST)
Western Indonesian Time (WIB)
British Summer Time (BST)
Eastern Daylight Time (EDT)
Greenwich Mean Time (GMT)
About The Event
Organized by the Indo-Pacific Centre in collaboration with Howard Baker Forum – Public Policy Institute Partner and DXC Technology – Global Technology Partner.
*Limited seats only.
Cyber security plays an important role in the protection of national and business interests and ensuring long-term prosperity. The digitalization of our future has meant that our economies, businesses and essential services on which we rely, all operate online and are subject to cyber threats. Both state and non-state actors have proven to be active cyber security threats, with an increasing number of attacks directed to critical infrastructure industries and services. Therefore, adopting preventative security and defense measures is now a prerequisite for all industries and market segments, and using the latest smart technologies and AI will work minimize security gaps and undertake a continuous risk management approach.
The Indo-Pacific Centre's webinar series highlights the state of play of cyber threats and risks in the Indo-Pacific region. In the upcoming session, our speakers from Australia and Indonesia will shed light on current cyber policies and the threat landscape. We will hear from key policy leaders as to how and why the need for a secure digital operation is essential.
As we recognise the essential role played by governments, private businesses, academia, international partners and the broader community in strengthening cyber security globally, the webinar will bring all relevant stakeholders to this virtual roundtable.  
Questions We Will Explore
What are the current trends and challenges in domestic cybersecurity that your country faces?

How did COVID-19 change the nature of cyber crimes, security and the landscape within which you operate?

How do you make cyber risk assessments and preventative security decisions?

What are some best practices and most effective policies in combating cybersecurity threats?

What improvements can be made to cyber defence measures domestically, regionally and globally?

What kind of role, if any, should bilateral and multilateral mechanisms play? 
Event Agenda
Welcome remarks by Divya Hundlani (Indo-Pacific Centre), Scott Campbell (Howard Baker Forum) and Bill Deckelman (DXC Technology)
Remarks by Brigadier General Iroth Sonny Edhie, Commander of the Indonesian Army Cyber and Crypto Center
Remarks by Dr Stephen McCombie, Senior Lecturer on Cybersecurity at Macquarie University and Former Police Detective
Q&A moderated by Professor Rohan Gunaratna
A Front Line Conversation with Mark Hughes, Senior Vice President of Offerings and Strategic Partners at DXC Technology with Ms Lee Pei Ling, Assistant Director Cyber Strategy & Capabilities Development Pro Tempore, Cybercrime Directorate, Interpol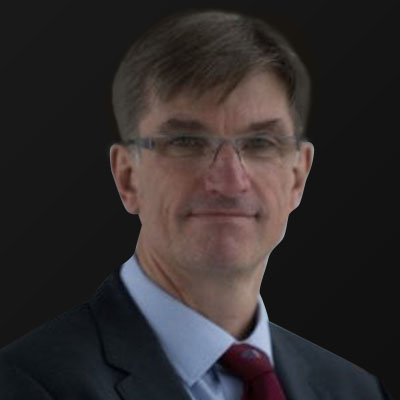 Dr Stephen McCombie
Senior Lecturer on Cybersecurity at Macquarie University and Former Police Detective
Brigadier General Iroth Sonny Edhie
BG Iroth began his army career when he was commissioned upon graduation from Military Academy in 1993 as a second lieutenant in the Signal Corps. Brigadier General G Iroth assumed his position as the Commandant of Army Cyber and Crypto Center in April 2020. Previously, Brigadier General Iroth was a Lecturer in Defense University. He is also has extensive career in the field of intelligence.
Throughout his military career, Brigadier General Iroth has held numerous appointments in strategic positions. In leadership positions, he spent most of his junior officer assignments in Kostrad (Indonesian Army Reserve Strategic Command) as a Platoon Leader up to the Company Commander. As a Major, he served in the Strategic Intelligence Board of BAIS TNI as well as Military Attaché Assistant in London.
Upon promotion as a Lieutenant Colonel, he selected to be deployed in United Nation as Deputy of Military Adviser in New York for four years where he enriched his experience in diplomatic corps. After finishing his duty as the Military Adviser, he regained his duty inside the country as the Analyst in the field of Main Equipment and Weapon System for Ministry of Defence.
Dr Stephen McCombie
Stephen's current research interests are in cyber crime, digital forensics, cyber threat intelligence and cyber conflict. His research draws on a diverse background in policing, security and information technology. His PhD thesis examined the impact of Eastern European cybercrime groups on Australian banks. Stephen over the last 20 years has held a number of senior positions in information security with IBM, CSC, RSA, National Australia Bank (nabCERT) and SecureWorks.
In 2009 nabCERT, the team Stephen setup and led, won AusCERT's Annual Award for Organisational Excellence in Information Security. Stephen prior to working in industry and academia spent 14 years in the NSW Police as a Detective and was instrumental in the establishment of their first computer crime investigation team. He has also lectured on Cyber Security and Digital Forensics over a number of years at Macquarie University, Charles Sturt University and National University of Singapore and published a large number of research articles on those topics. He is also currently a Certified Information System Security Professional (CISSP), a Certified Fraud Examiner (CFE) and an Information Systems Security Management Professional (ISSMP).
Mark Hughes
Mark Hughes is DXC Technology's senior vice president and general manager of Security. He is responsible for the company's global security organization and offerings, including advisory services, managed security services, identity management and monitoring, and information assurance.
Mark Hughes joined DXC Technology from BT, a world-leading global telecommunications provider, where he most recently served as chief executive of BT Security. Mark Hughes joined BT in 2002 and has held a variety of senior appointments, including key government customer-facing roles. He served on national boards, including the Cyber Growth Partnership for the United Kingdom, and he currently is a member of the World Economic Forum's (WEF) Global Cybersecurity Board. Earlier in his career, Mark Hughes was the commercial director at MWB Business Exchange. He began his career in the British Army. Responsible for the security of BT since 2006, in 2013 he led the formation of BT Security, which has become a global leader with 3,000 cyber security experts across 15 security operation centers globally and double digit annual revenue growth.
Ms Lee Pei Ling
Ms Lee Pei Ling joined INTERPOL's Cybercrime Directorate in September 2020 and is currently responsible for leading, managing and coordinating activities in relation to cyber strategy, outreach and public-private partnerships, as well as capacity building efforts to enhance the capabilities of INTERPOL's 194 member countries to prevent, detect and investigate cybercrime.
Pei Ling is a seconded officer from the Singapore Police Force (SPF), where her policing career started in 2006. There, she last held the post of Head, Technology Crime Policy Branch in the SPF CyberCrime Command from 2018 to 2020, leading a team comprising  uniformed and civilian officers to oversee SPF's efforts to combat cybercrime in the areas of policy, prevention, liaison, training, research and development. Prior to this, she worked in numerous divisions of the Criminal Investigation Department (CID), SPF's staff authority for investigation, where she was responsible for areas such as research, strategic planning, organizational development, as well as operation and contingency planning.